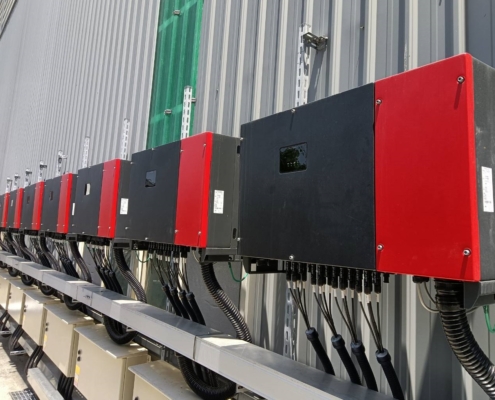 (Taipei) The results for PV inverter shipments in the first half of 2021 have now been released. Competition is heated up this year with PrimeVOLT, a major inverter marker, snapping at the heels of Delta, another Taiwanese company. Chinese and other imported inverter brands were left in the dust, catapulting PrimeVOLT into 2nd place in a fiercely competitive market.
https://primevolt.com.tw/wp-content/uploads/2021/08/新望案場實績.jpg
1019
1431
lydiaan
/wp-content/uploads/2020/06/PrimeVOLT-LOGO.png
lydiaan
2021-08-12 11:46:45
2021-08-23 13:42:41
30% Growth in Inverter Shipments Catapults PrimeVOLT into 2nd Place

HOT!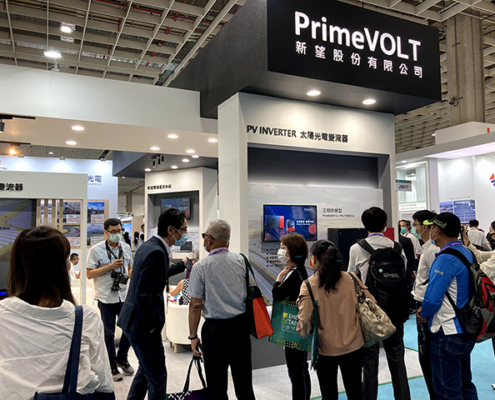 In alignment with the government's green energy policy, PrimeVOLT, a local inverter manufacturer in Taiwan, introduced a series of inverter product lines applicable to different installation environments ranging from rooftop models, large-scale ground usage models, in addition to models adept for use in harsh salt flats.
https://primevolt.com.tw/wp-content/uploads/2020/10/IMG_1053_1.jpg
480
640
lydiaan
/wp-content/uploads/2020/06/PrimeVOLT-LOGO.png
lydiaan
2020-10-14 15:17:27
2020-10-26 10:01:10
Equipped with String Detection and Easy to Maintain, PrimeVOLT Debuts its All New 75kW Inverters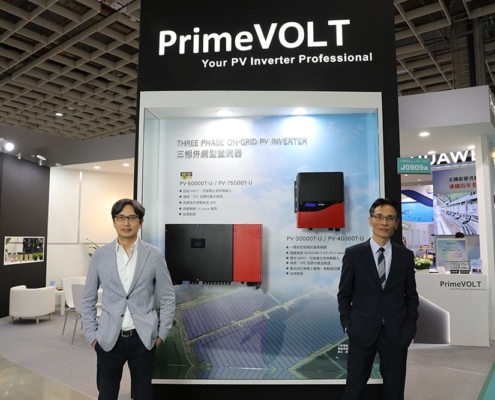 News coverage: DIGITIMES With its first opening on the 16th…
https://primevolt.com.tw/wp-content/uploads/2020/05/1016-2_1.jpg
667
1000
designer01
/wp-content/uploads/2020/06/PrimeVOLT-LOGO.png
designer01
2019-10-16 14:45:20
2020-06-03 11:07:42
PrimeVOLT's New Lightweight High Efficiency PV Inverters Debut at Energy Taiwan 2019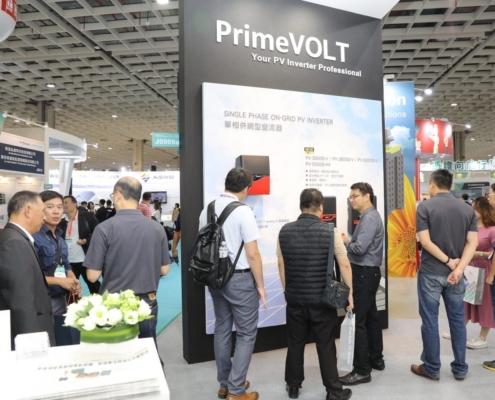 News coverage: Energy Trend In order to achieve an accumulated…
https://primevolt.com.tw/wp-content/uploads/2020/05/1016-1-1021-3-1500x1000.jpg
1000
1500
designer01
/wp-content/uploads/2020/06/PrimeVOLT-LOGO.png
designer01
2019-10-16 13:44:52
2020-06-03 13:41:07
Taiwanese Manufacture and Service
PrimeVOLT Launches Multiple PV Inverters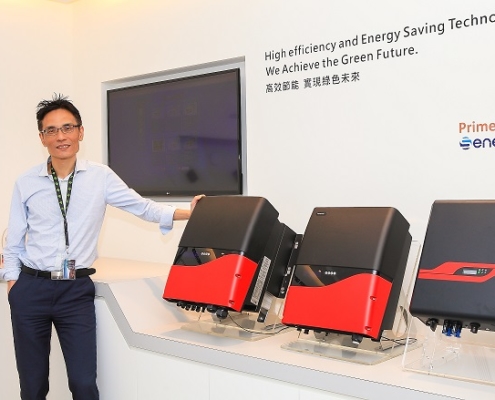 News coverage: DIGITIMES, … The global development in green…
https://primevolt.com.tw/wp-content/uploads/2020/04/Jimmy_2019.jpg
439
659
designer01
/wp-content/uploads/2020/06/PrimeVOLT-LOGO.png
designer01
2019-10-03 12:13:29
2020-06-03 13:47:48
Seizing Opportunities in Green Energy Development
PrimeVOLT Inverters Meet Market Expectations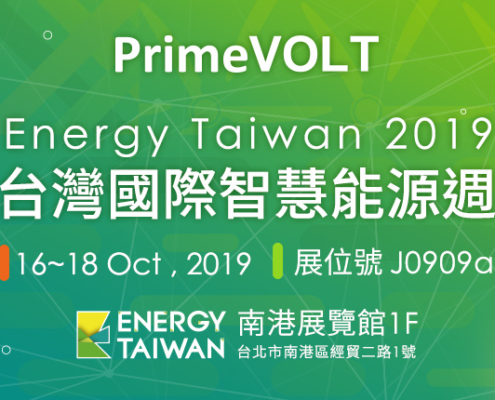 The global development in green energy has come under the…
https://primevolt.com.tw/wp-content/uploads/2020/04/2019_Energy_Taiwan_TC.jpg
430
1500
designer01
/wp-content/uploads/2020/06/PrimeVOLT-LOGO.png
designer01
2019-09-23 12:13:05
2020-06-03 15:10:16
PRIMEVOLT is Set to Attend the Energy Taiwan 2019